02.

About Me

Hi, I'm Svitlana Svetlitsky, a Professional On-Location Newborn Photographer in Toronto and Area since 2012.

I am experienced in handling Newborns and I always put safety first.

Each Customer is of the highest value to me, that's why I approach each photo session individually.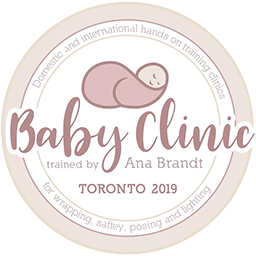 I have completed Ana Brandt's Baby Clinic course as well as The Belly Baby Summit 2020
Three Best Rated Recognition badge for my hard work as Newborn, Maternity, Smash cake, Family photographer and consistent high-quality service I provide in my area of business.
Please feel free to:
Check My Photo Samples
Read Testimonials
Check my Wedding Photography
Check partner company Svit Video Production